No doubt that designers always need access to handy and useful icon packs. However, it might be quite time-consuming to find the right icons. So, we have rounded up the top 20 icon packs to bring your designs to the next level. As the bread and butter of web design, the right and appropriate website icons will improve your UI's readability. Besides, they can give your design a personal touch and even build a proper brand image. So, let's check them out.
1. Ultimate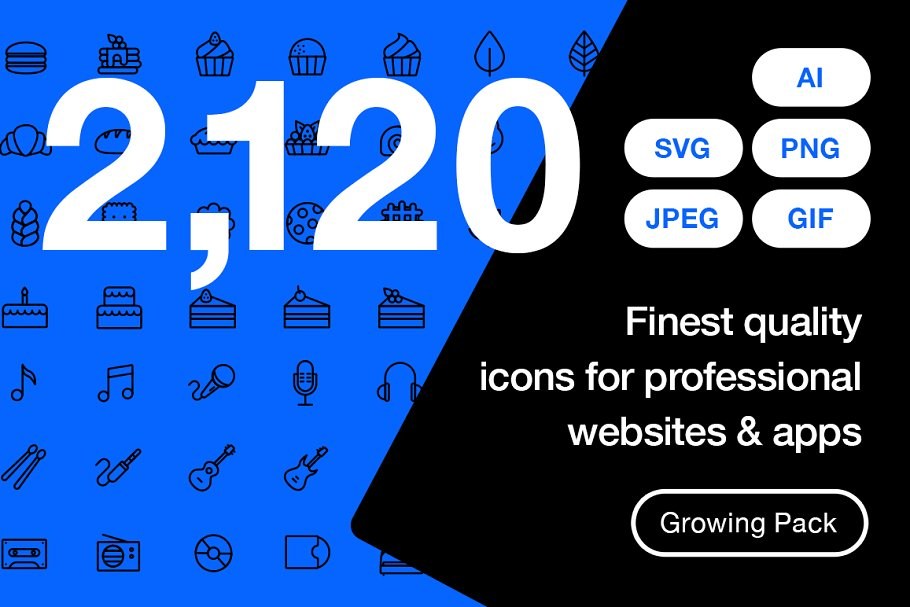 Ultimate is a pack of line vector icons intended for professional use. This set of icons has consistent dimensions and proportional shapes. And it will help you create a perfect visual appearance. The icons are all in vector format, so you can scale them without losing any image quality. The large pack also includes a myriad of categories, such as 3D printing icons, agriculture icons, animal icons, and art tools icons. SVG, PNG, JPEG, and GIF formats included.
Price:  Premium
2. Dusk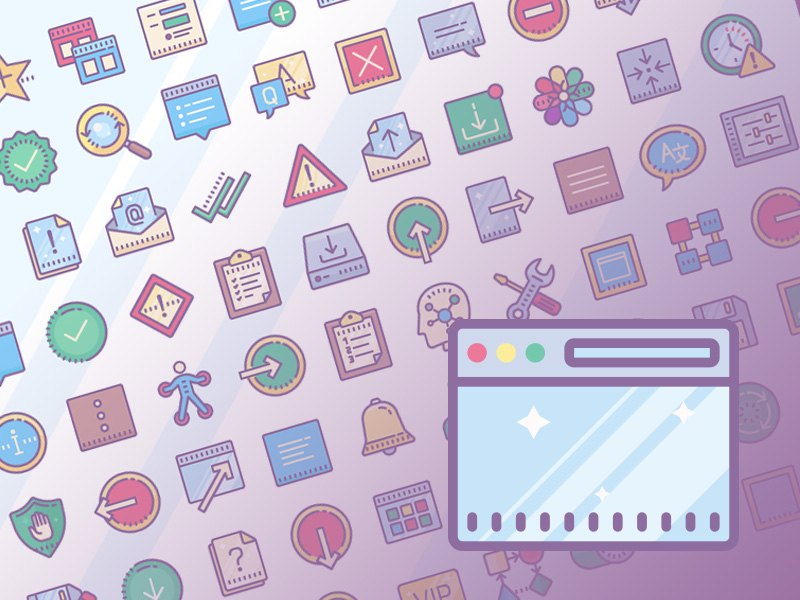 Dusk is a website icon pack that has up to 80 modern icons in several different formats. The pack is an exclusive freebie from the Icons8, and it comes in a unique style with a playful touch and soft colors. The formats included are: EPS, PDF, optimized PNG (50px), and SVG in two different dimensions (50px and 100px). The icons are free for personal and commercial use. 
Price: Free
3. Stockholm
Stockholm is an icon set that consists of 640 high-quality vector duotone icons. It is built on a 24 x 24 pixel-grid to ensure exact pixel fitting on screens. It's perfect for iOS, Android, Websites, and Graphic Design. The pack is also compatible with Illustrator, Sketch, Figma, and Adobe XD. There are 4 color presets (black, white, blue, red & blue) for sketch users. The pack is updated regularly and any new updates will be available absolutely free of cost.
Price: Premium
4. Jumbo Line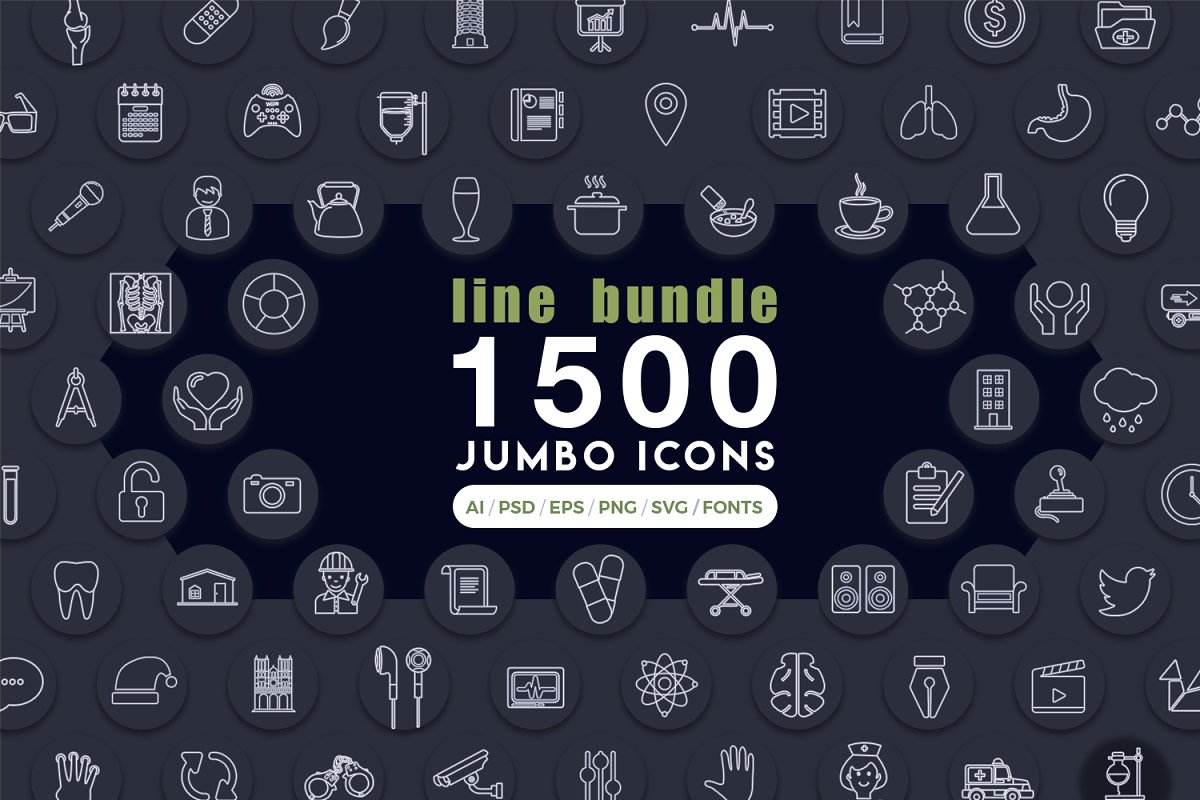 Jumbo Line is an exclusive pack of line icons that will make your web, print, and mobile apps designs look smashing. The pack provides you with a range of customized icons that match perfectly to appear like a part of your original designs. All icons are simple yet elegant. All these icons are totally scalable while providing you with the edge to reduce or increase the size without impacting the graphics quality. The fonts support TTF, WOFF, and EOT. The web icons have covered nearly everything that you may need to design a website.
Price: Premium
5. Black Circled Social Media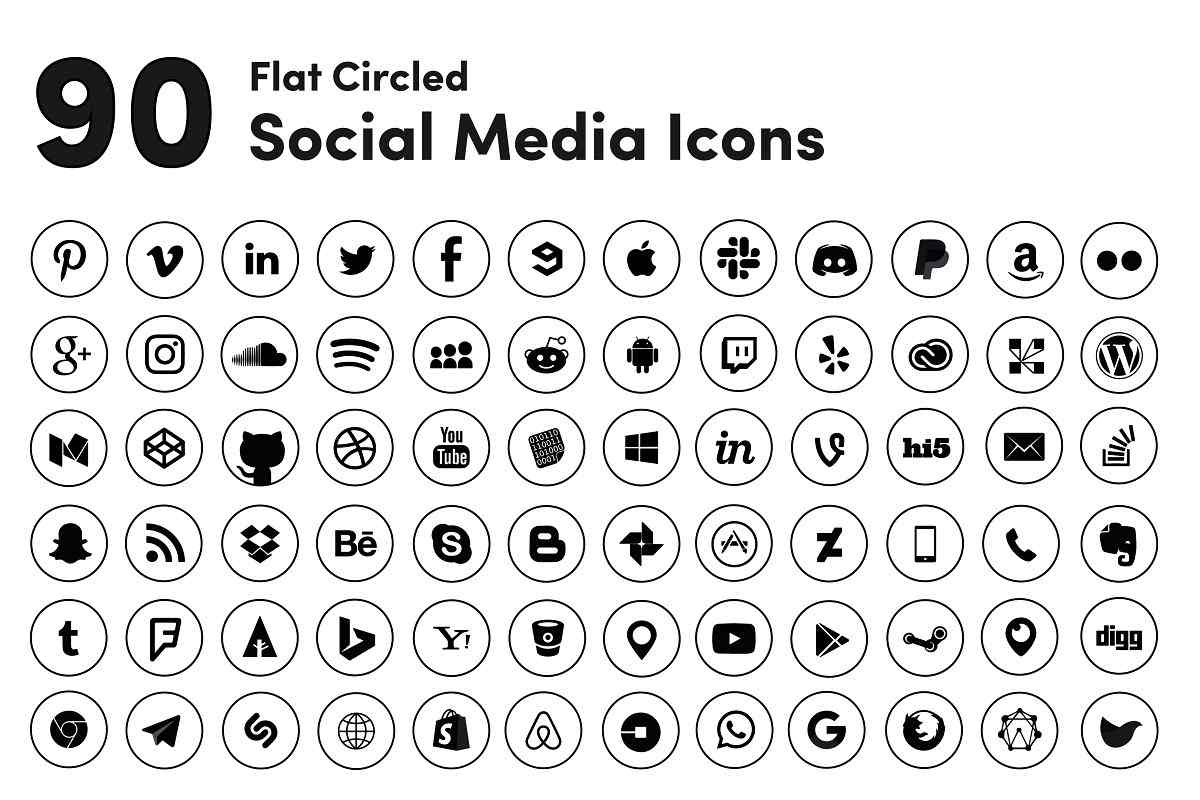 Black Circled Social Media is an essential collection of 90 icons built with pixel-perfect precision. They're ready-to-use for your service or product. The well-organized layers make it easy for customization and future updates. The icons are 100% vector and you're free to edit and customize them. The color palette is also customizable so you can make lots of different variations from the original icons. Besides, it's fully compatible with the Adobe Suite.
Price: Premium
6. Simple Line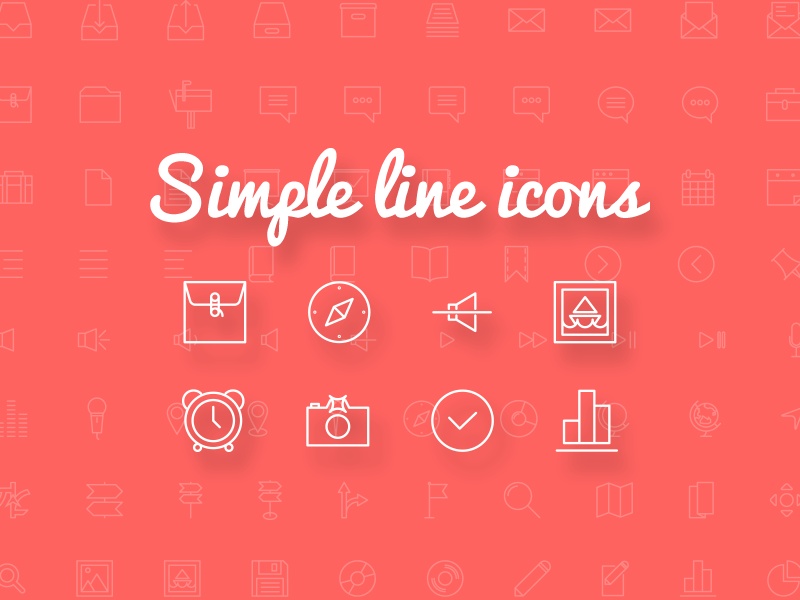 Simple Line is a fantastic icon pack with more than 100 simple line icons for web and UI design. As its name indicates, this pack's icons are simple and will give your design a clean feeling. The files of the icons come in AI, EPS, SVG, and PSD formats. What makes this pack even more attractive is that it's free. You can use it for both personal and commercial purposes.
Price: Free
7. Money and Finances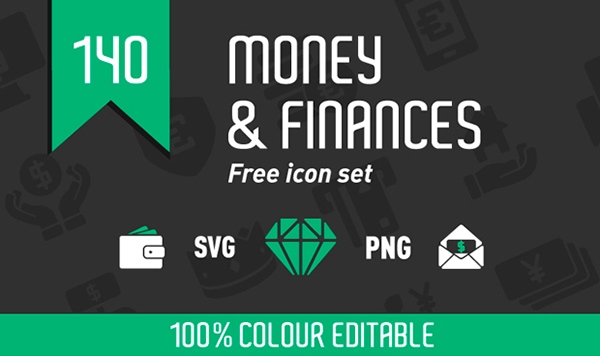 Money and Finances is a complete pack that includes a fantastic variety of money and finance icons. The big set comes in 3 formats: AI, PNG, and SVG. There are up to 140 awesome icons for any project that is related to finance, insurance and accounting. You will find different versions of icons in the pack, including colorful, green, and black and white versions.
Price: Free
8. Cooking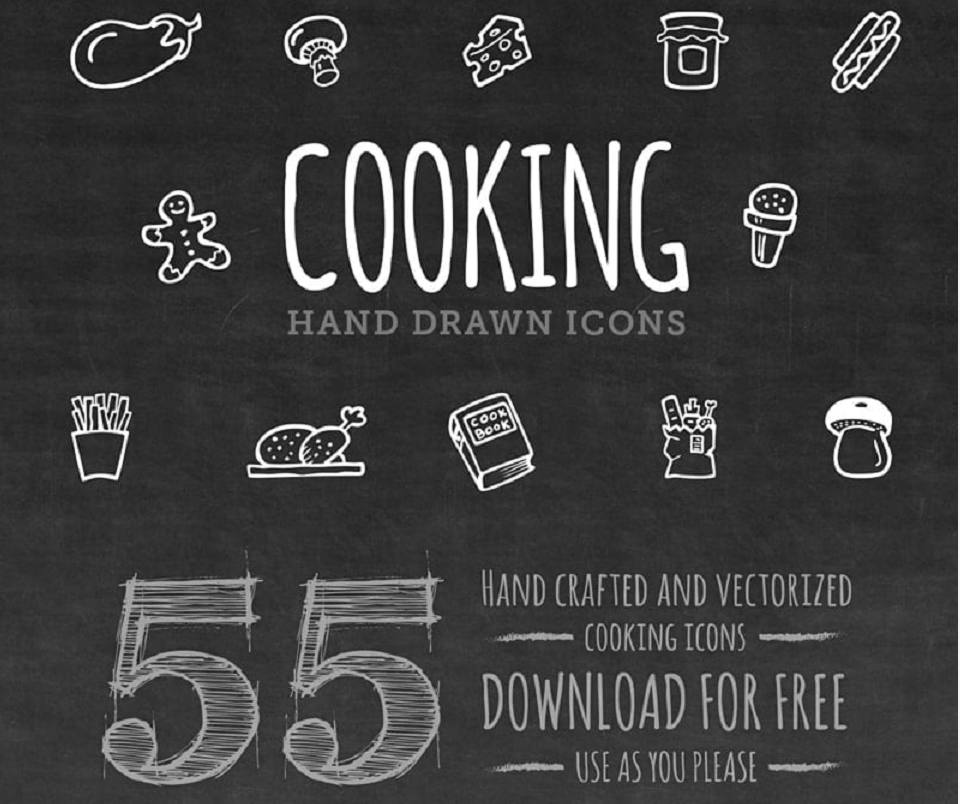 Cooking is an icon pack that includes 55 hand-drawn icons related to food and cooking. These lovely little illustrations will help you create fun designs. The collection is free for both commercial and personal use. The icons are provided in AI, EPS, PNG, SVG, PDF file formats. There are three styles available, including outline, outline white, and outline sticker. Grab them while they are still hot!
Price: Free
9. Nucleus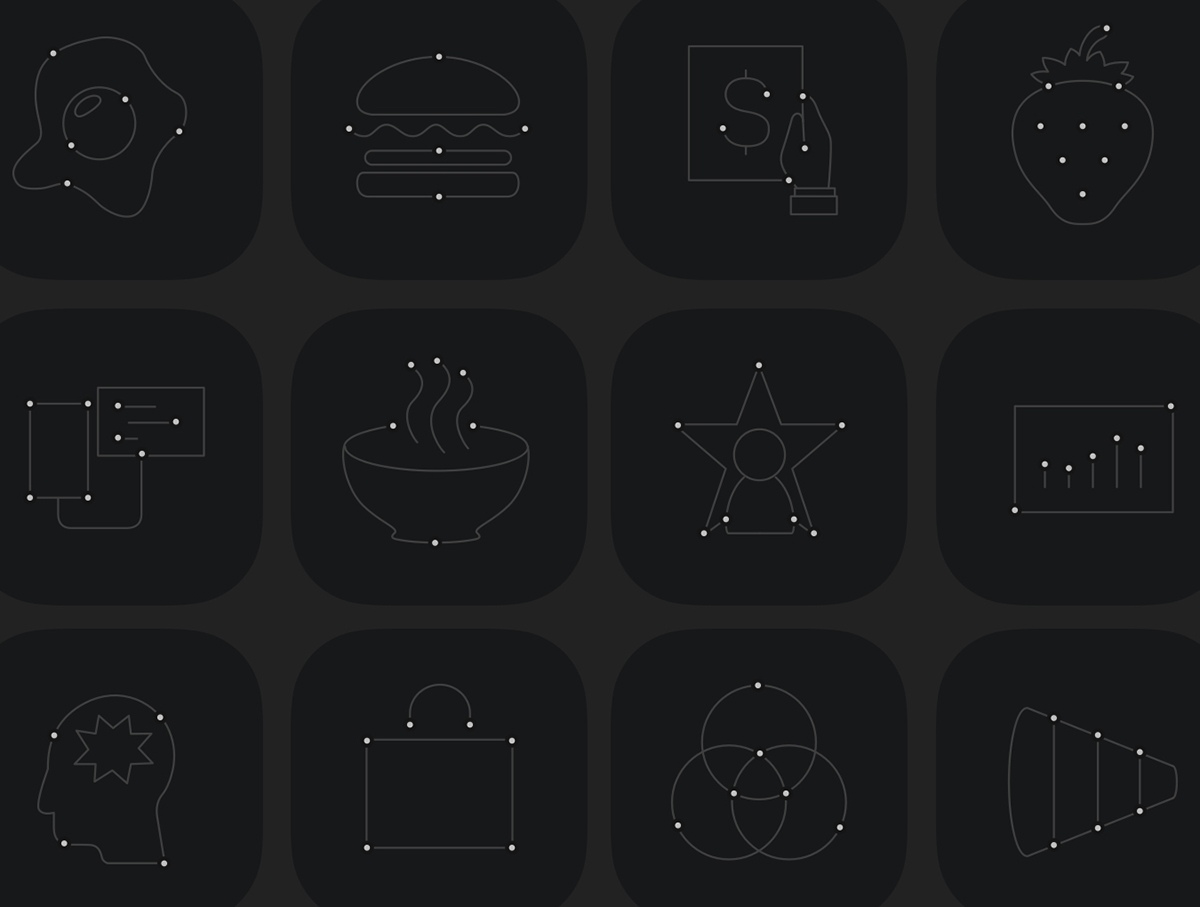 Nucleus is a website icon pack that is born in the technology and consulting environment. It seeks to answer the visual questions for communicating professionalism, precision, and technological advancement for the digital brands, professional service and software providers. The pack is best used for light illustrative context, such as flat design landing pages. 
Price:  Free
10. The Ultimate Astrology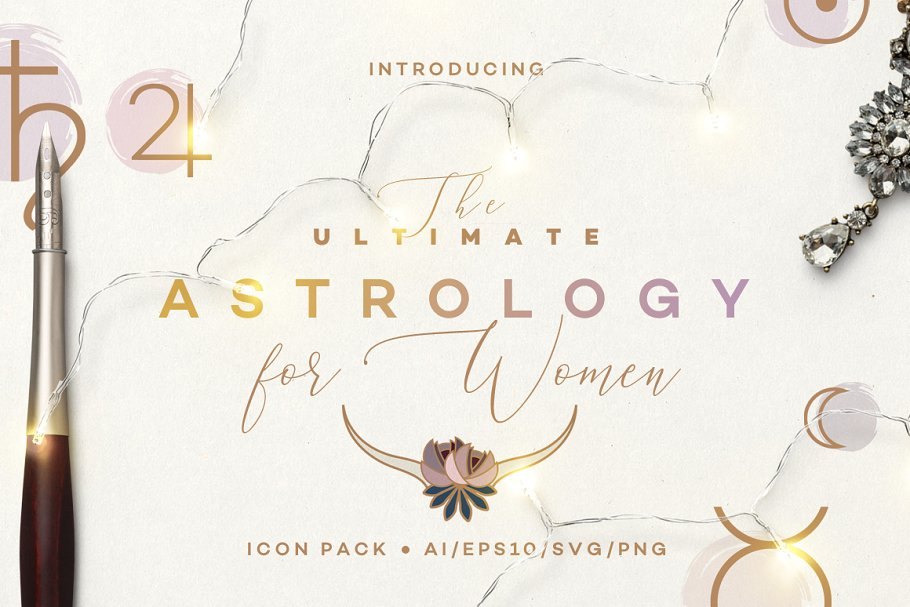 The Ultimate Astrology offers you beautifully illustrated horoscope signs icons along with their matching glyphs/symbols, planet glyphs, zodiac constellations, four elements, asteroids, aspects, and premade wheels! They will work great for web and print purposes, social media posts, web pages, or greeting cards.
Price:  Premium
11. Tourist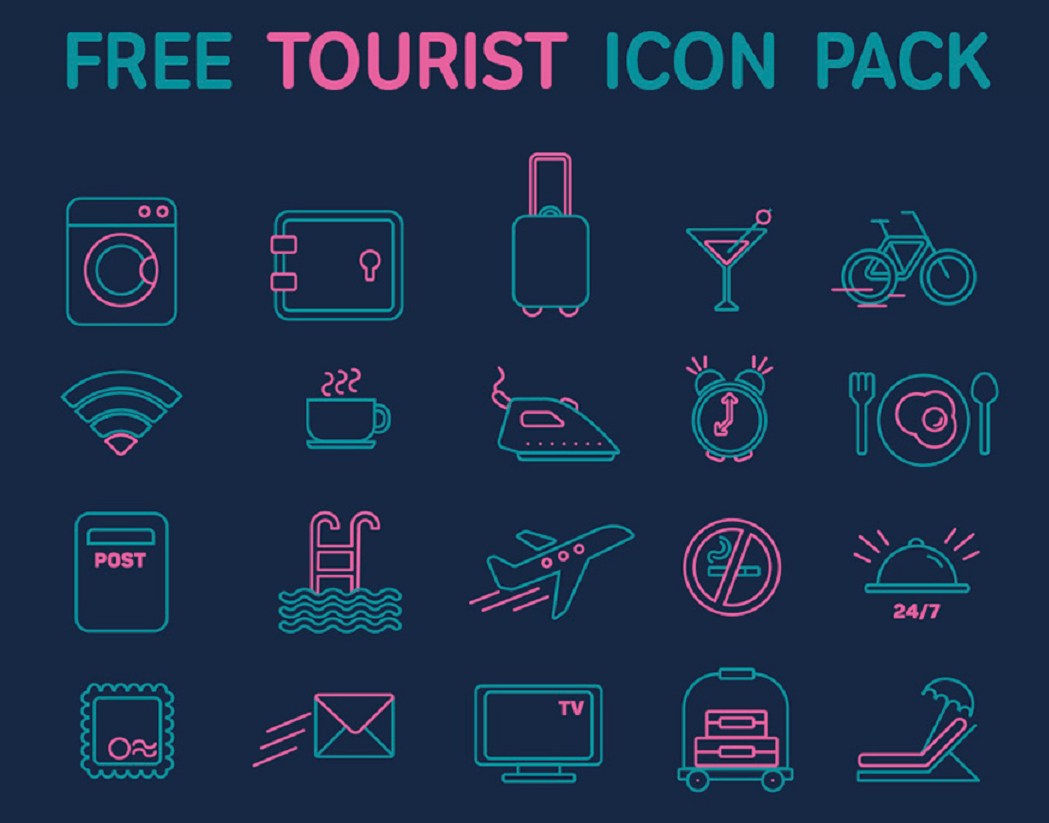 Tourist is an icon set that features tourism. There all kinds of transportation icons that you can use for your travel designs. The icons come in contrasting colors. The mix of blue and bright pink makes it look modern and futuristic. The lines are simple, smooth, and clean.
Price:  Free
12. Responsive And Mobile Icons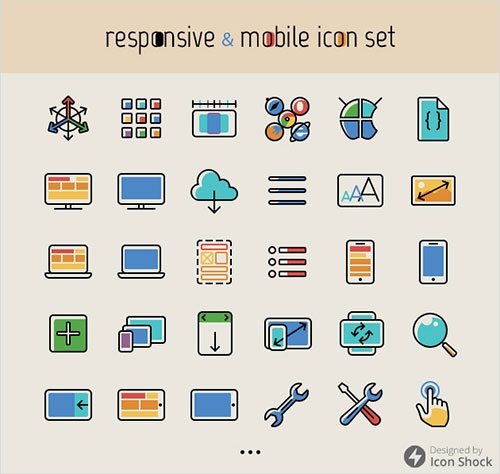 Responsive And Mobile Icons is an icon set that includes up to 100 individual icons merging outlined as well as flat styles. The pack is not only great for web designs but also great for mobiles. The vector editable source files are included.
Price: Free
13. Robots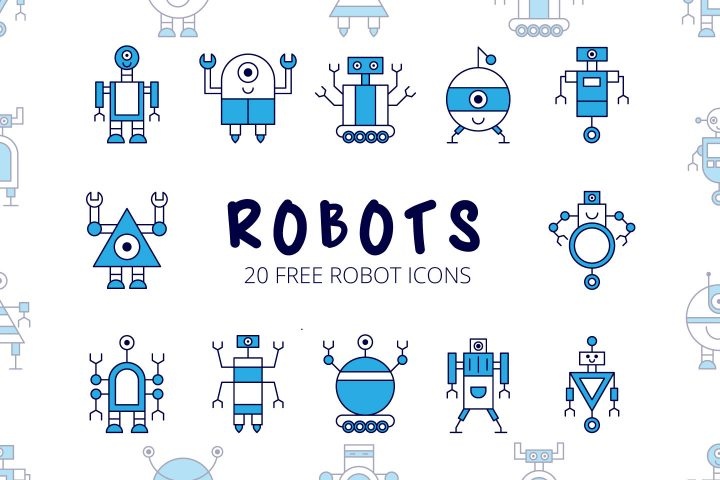 Robots is a thematic collection of free vector icons, 20 pieces in total. The icons are linear and colored variants. The images are useful for many designers, for example, for the design of Google Play or App Store mobile applications. You can download the archive with graphics and use it for personal and commercial purposes.
Price:  Free
14. Blog Icons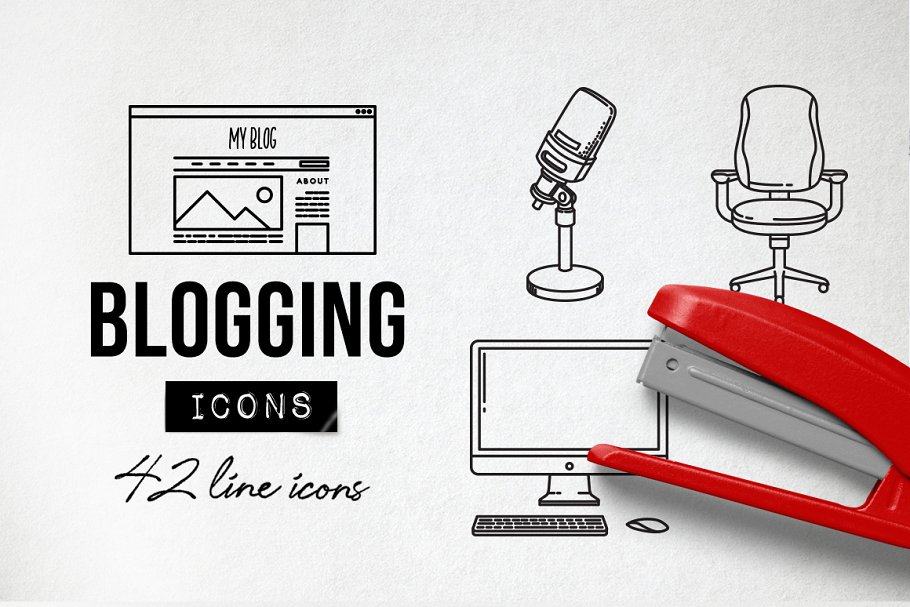 Blog Icons is an icon pack that includes line icons of home office equipment and decor (potted plants), writing tools (pen, pencil, fountain pen, highlighter), electronics (laptop, Apple iMac, hard drive, wireless keyboard, iPhone), a shop, online graphics (YouTube frame, social counter, messaging icon), social media icons, camera equipment, podcast mic, and blogging/vlogging equipment. It's perfect for logos, website symbols, apps, social media icons, infographics.
Price: Premium
15. 44 Travel Line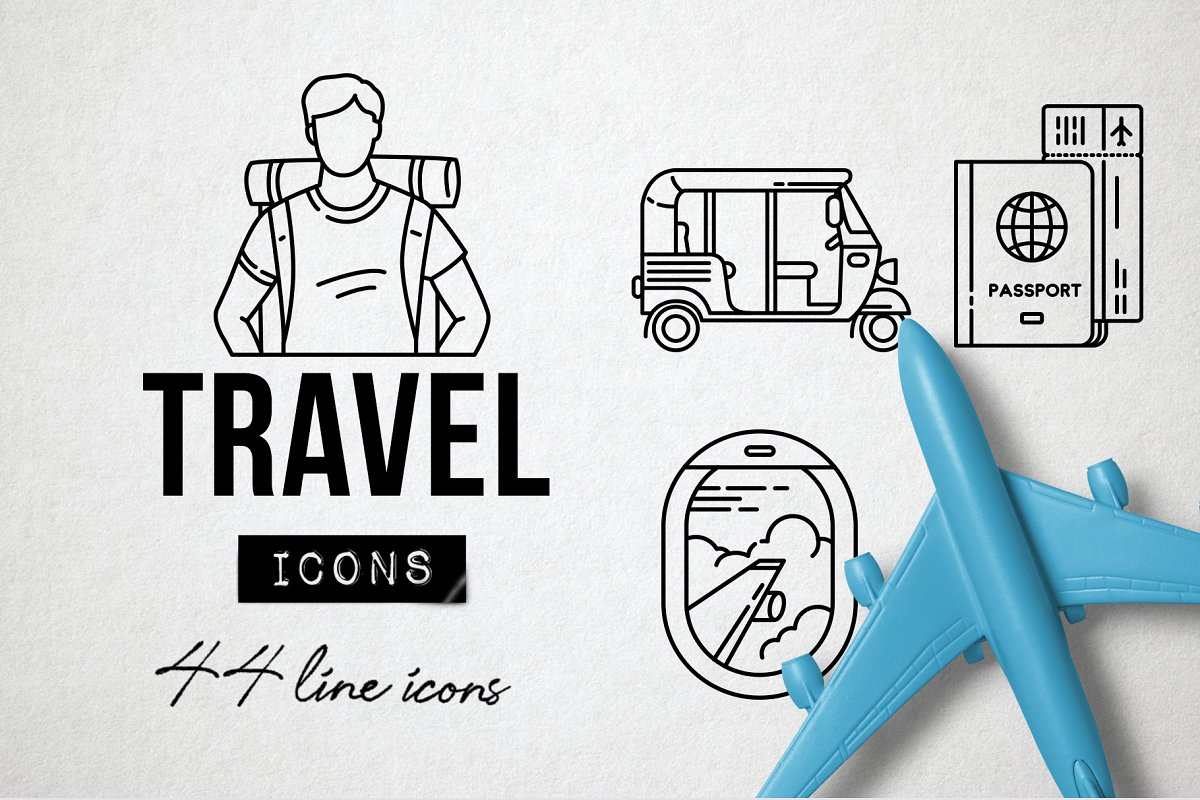 44 Travel Line is a series of travel icons. This set includes line icons of tourist sites and monuments, travelers, luggage, passport icons, passport stamps, transportation, maps, a globe and atlas, airplanes, a paper airplane, a hiking sign, and beach symbols. The vector icons can be used in both Photoshop and Illustrator.
Price:  Premium
16. Mini Web App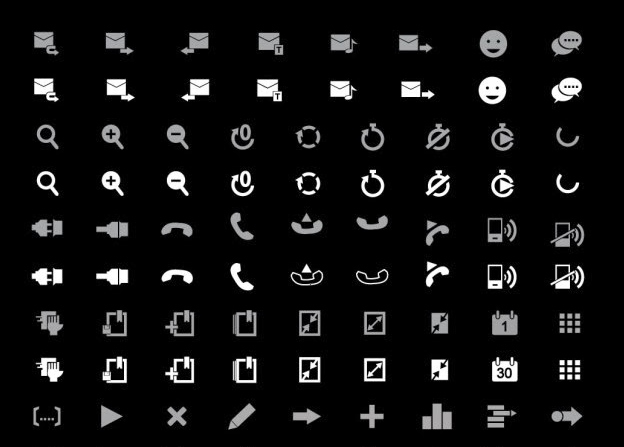 Mini Web App is a website icon pack that contains all sorts of useful icons from e-commerce to music-streaming. The icons in this pack also come in many different styles. And you are allowed to change and personalize these icons to better fit your designs. This set is perfect for most website UI design projects.
Price: Free
17. Social Media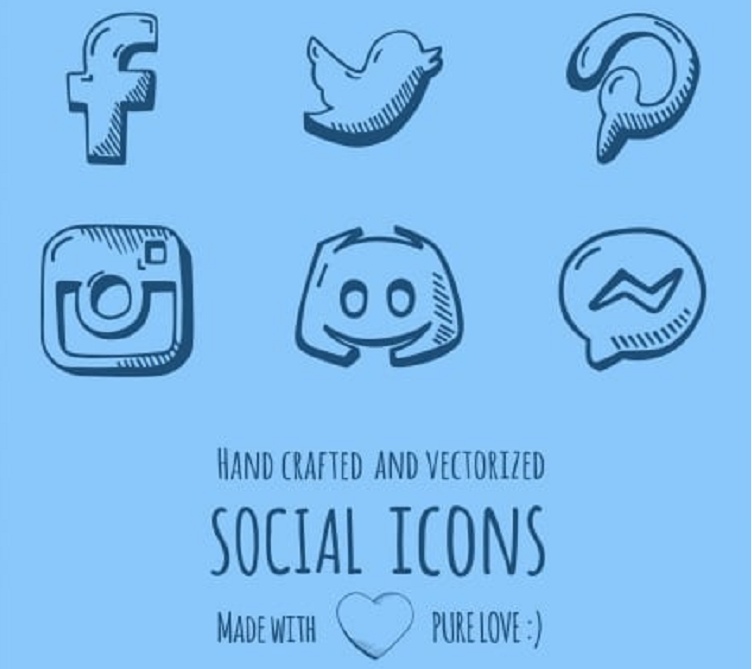 Social Media Icons is a pack that includes 103 hand drawn icons. And each icon is saved separately in SVG, EPS, and PNG format. If you want to design for social media, this pack is sure to have great use in your toolbox.
Price:  Free
18. Gold Social Media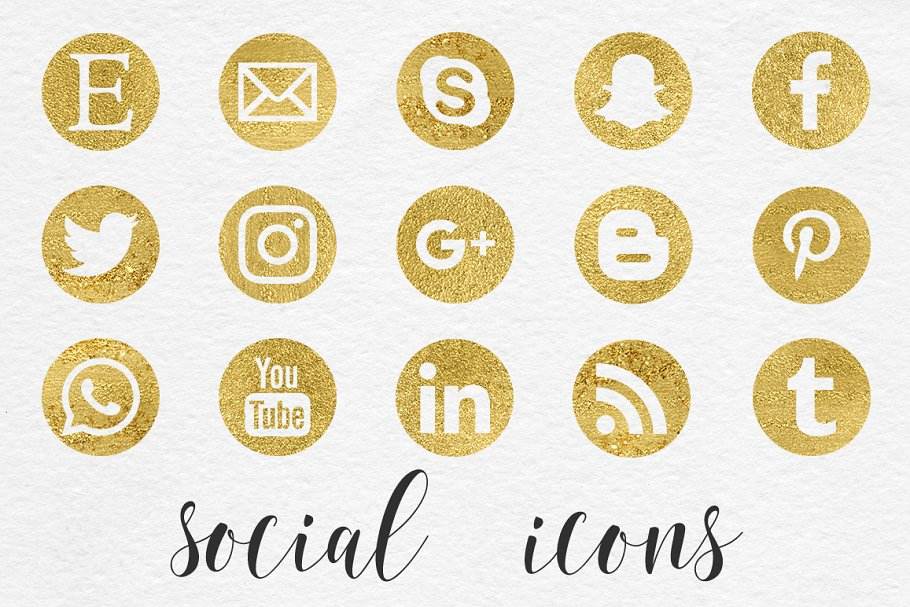 Gold Social Media is a pack of 16 pieces of high quality gold social icons: TikTok - Etsy - Twitter - Youtube - Facebook - Instagram - RSS - Blogger - Tumblr - Google Plus - Pinterest - Snapchat - LinkedIn - WhatsApp - Skype - Mail - Vimeo. You can use them for blogs, logo design, and other creative projects. All images are 300dpi.
Price: Premium
19. Business Line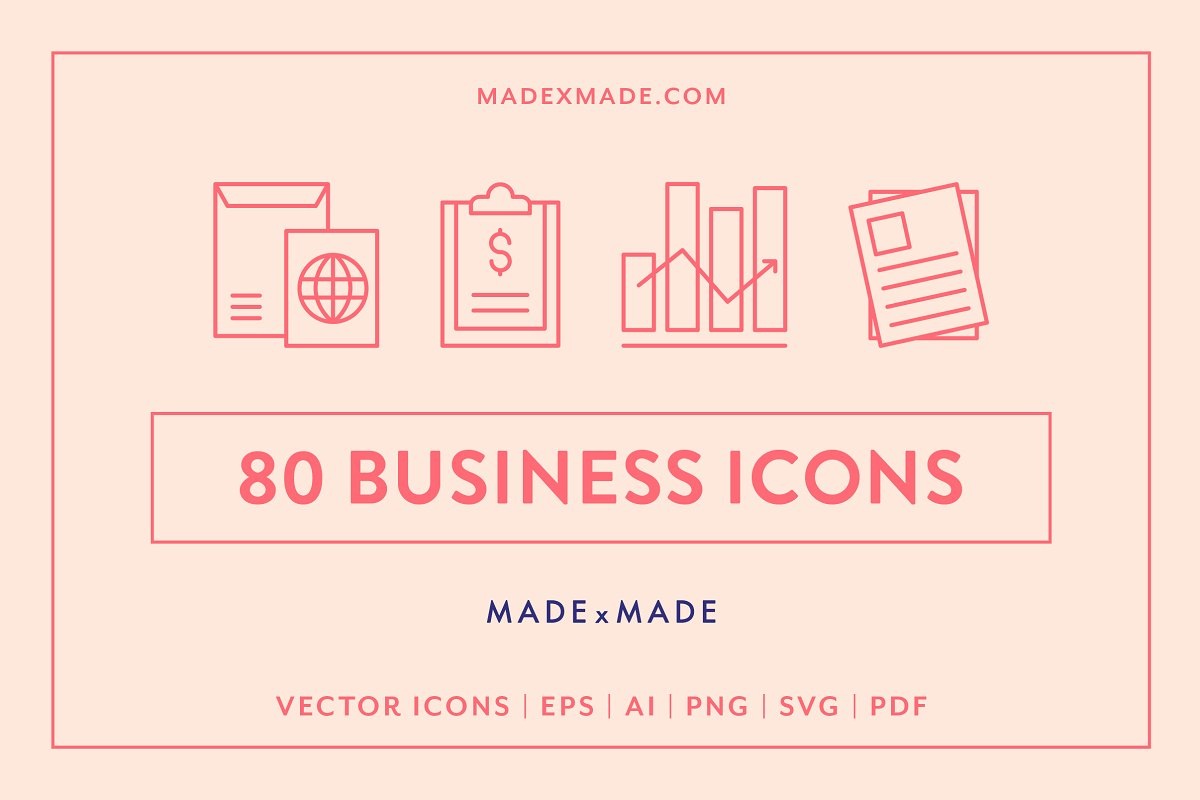 Business Line is a unique collection of '80 Business Themed Vector Line Icons' suitable for web, print, symbols, infographics, and apps. This set includes icons for business, commerce, retail, finance, banking, and many more. All icons are vecter, you can expand them to any size you like. Besides, you can also edit the color and size easily.
Price:  Premium
20. BluelineWrap up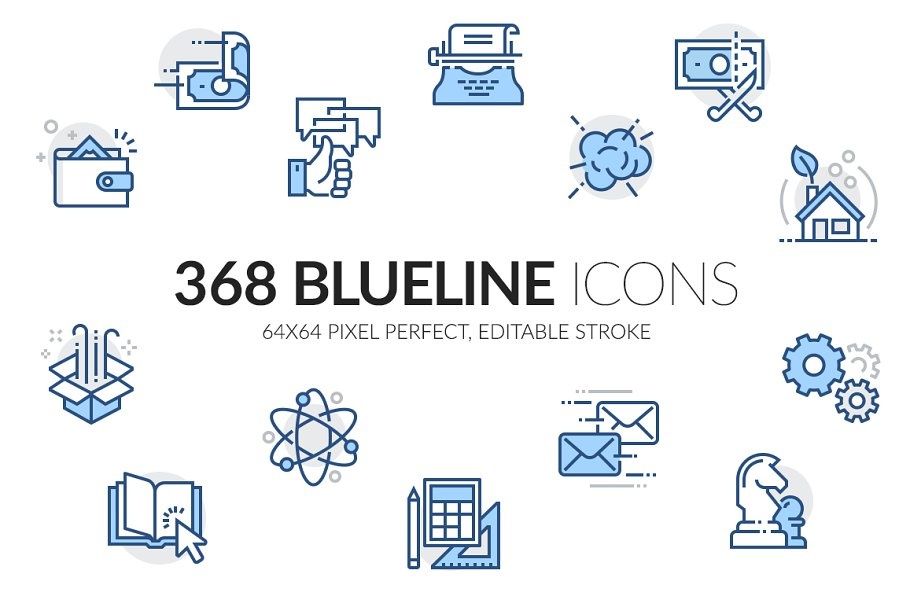 Blueline is an eye-catching bundle of 368 pixel-perfect icons. All icons come in 64x64 but you can upscale them to 128 or 256. Each icon is available in AI, EPS, SVG and PNG format. This pack has 23 categories, including e-commerce and virtual reality.
Price:  Premium
Wrap up
Using the right icons is the easiest way to level up your design and even bring it to the next level. Icons help designers to add their personal touch and personality to their designs. They set the tone and build on the brand image by establishing a unique visual feeling that is distinctive and different from others. This roundup of 20 website icon packs is intended to help you find the right ones quickly for your designs.