Handwriting fonts are favored by designers because of their texture and beauty. The use of different fonts can be tricky. Often, each design requires its own font which, whether it's thicker, thinner, curvier, or individual in some way, can express a feeling about your brand and give it its own identity. And when it comes to digital design, fonts can play an even more crucial role in your typography design .
Once you get the right font for your design, it's just a matter of opening your favorite prototyping tool  and get to creating! Here we picked the 20 best, not-to-be-missed, free handwriting fonts in 2022.
1. Porcelain Sans Serif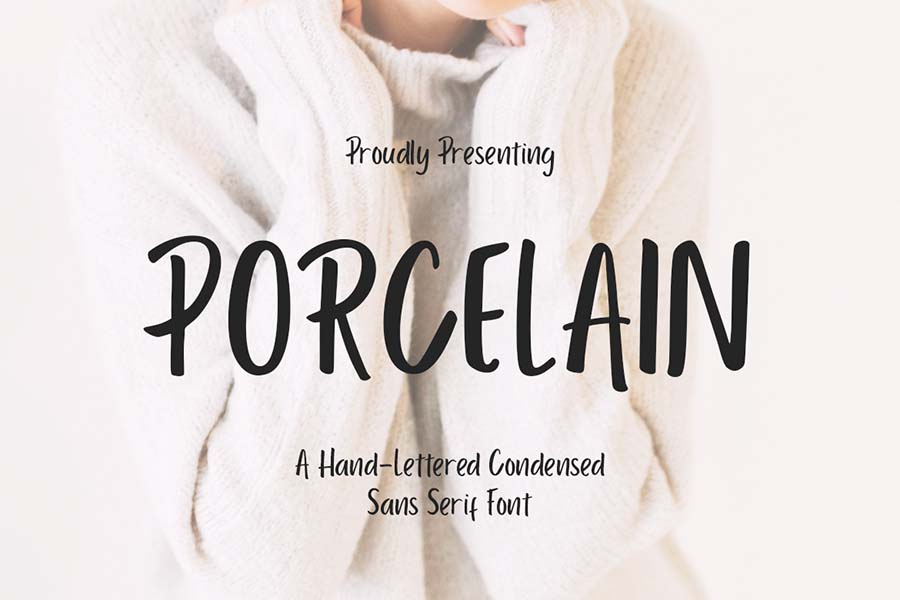 Porcelain is a hand-lettered, condensed sans serif font. It features a subtle dip-pen texture which can give your design a personal touch, while making it perfect for any projects that need a handwritten feel such as branding projects, logos, wedding designs, social media posts, advertisements, product packaging and designs, labeling, photography, watermark, invitations, stationery, and many more.
2. Little Day Font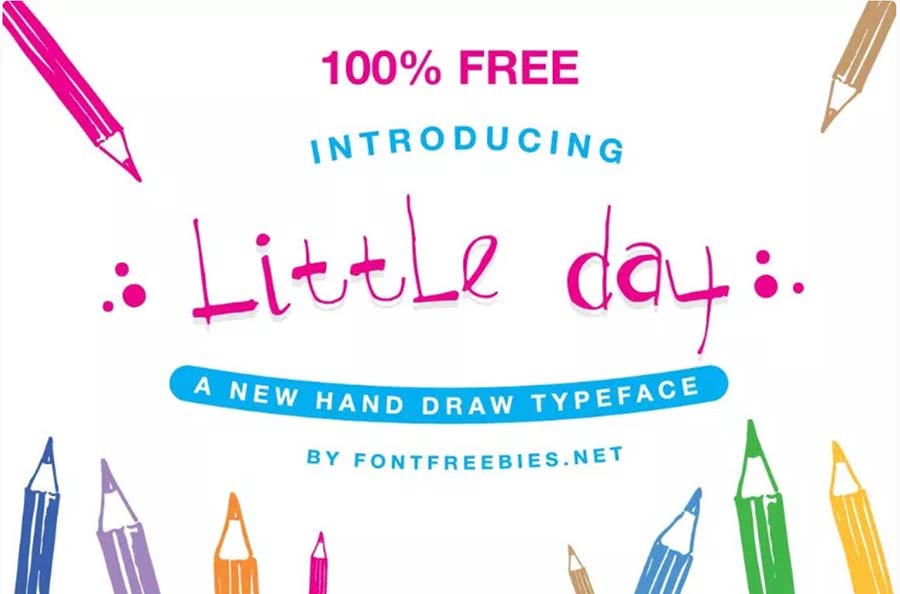 As a new hand-drawn style from fontfreebies.com, Little Day is a uniquely cool and simple handmade font for logos, signatures, labels, packaging design, and blog headlines. What makes it more useful is that its hand-drawn look can be an ideal match for all kinds of kids design projects. Best of all, it's free for both personal and commercial use. There are no limits on the product; it can be used anywhere, any time.
3. Herbarium font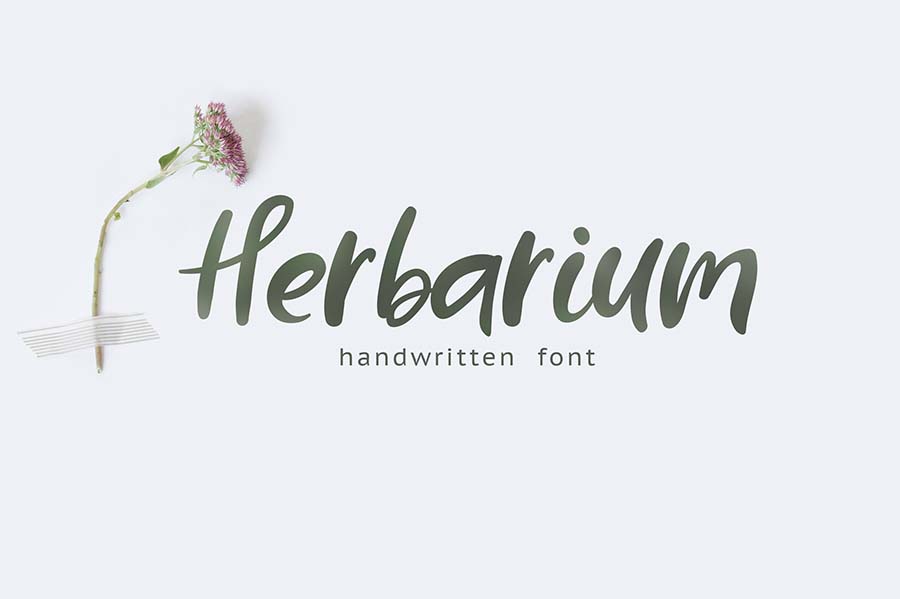 Herbarium font is designed by Anna Markovets, a font designer and CG artist. It includes 30 ligatures and a full set of lowercase alternates to make your text more realistic. You can use it for branding, wedding invites and cards, headings, signatures, product packaging, quotes, greeting cards, logos, overlays, and much more. In addition, it supports English and the other main European languages.
4. Selima Script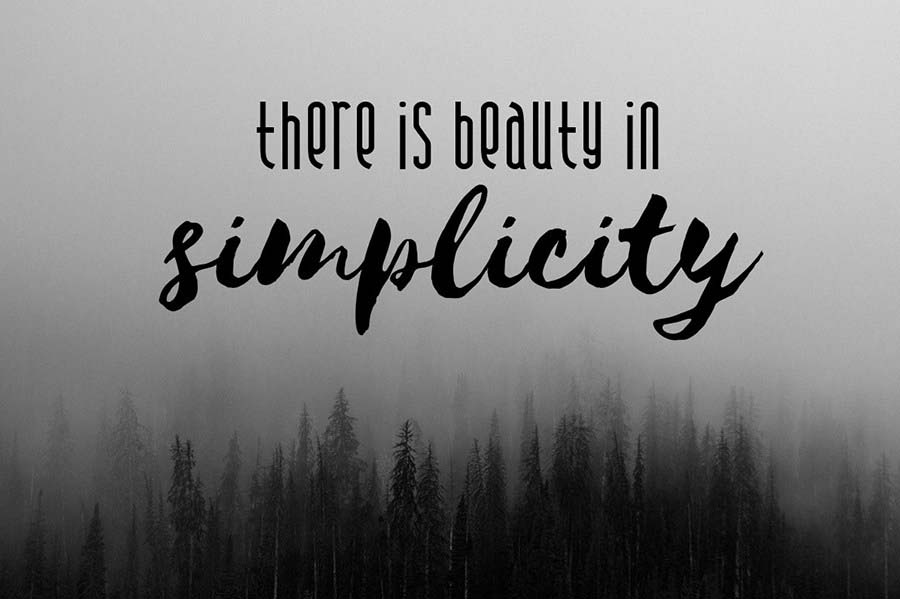 Want to put personal touches on your design? Then try Selima Script , a free brush-lettered font that comes with beautiful irregular shapes and baselines. The design team JROH has carefully designed this font for eye-catching messages.
5. Seascape script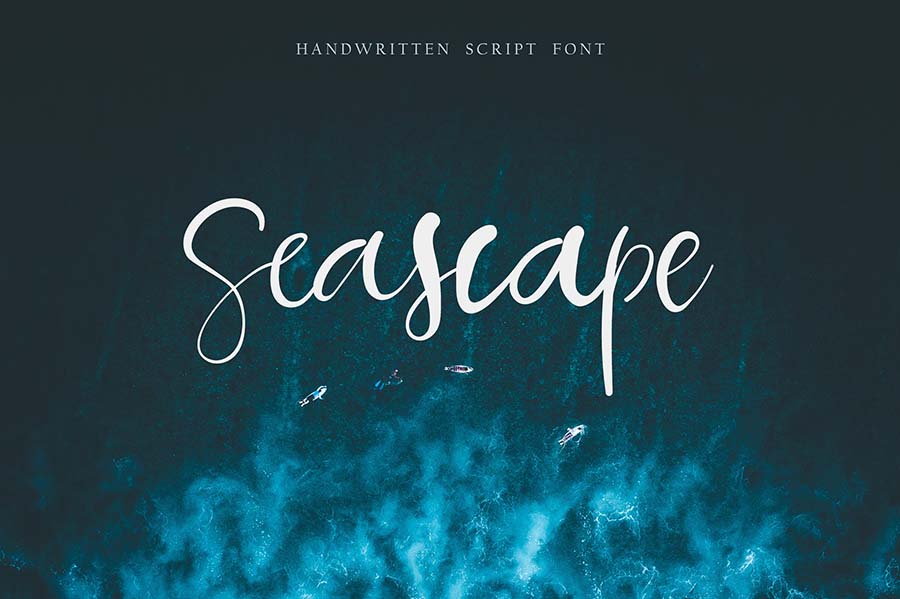 With powerful ligatures and a full set of lowercase alternates,  Seascape script can make your text as close to a natural handwritten script as possible. You can use it for branding, wedding invitations and cards, headings, signatures, product packaging, quotes, greeting cards, logos, overlays, and much more.
6. Balqis Font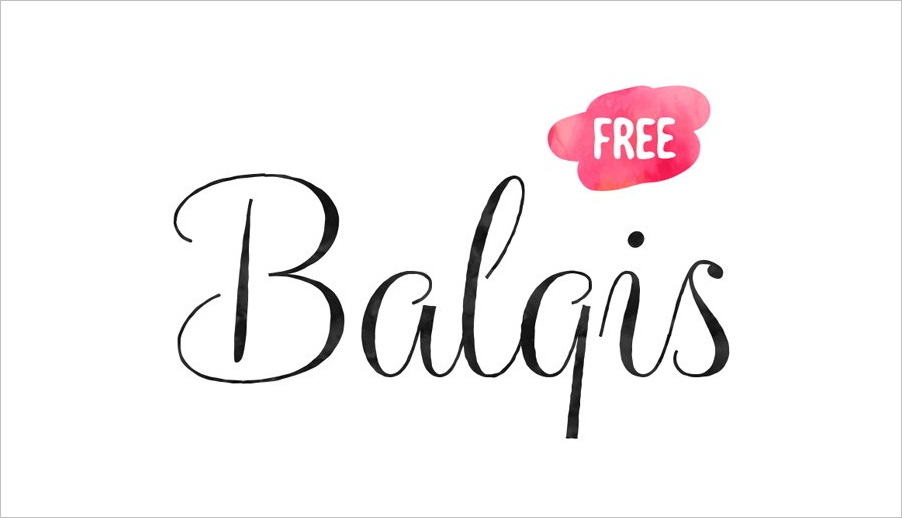 A feminine, rough-striped calligraphy typeface,  Balqis will give your design a natural, casual feeling. It also features high contrast making it beautifully legible. It is available in .otf and .ttf formats. You can use this script font for wedding invitations, greeting card designs, and logos. This font has been downloaded over 32,000 times since it was made available on the internet.
7. Beattingvile Beautiful Script Font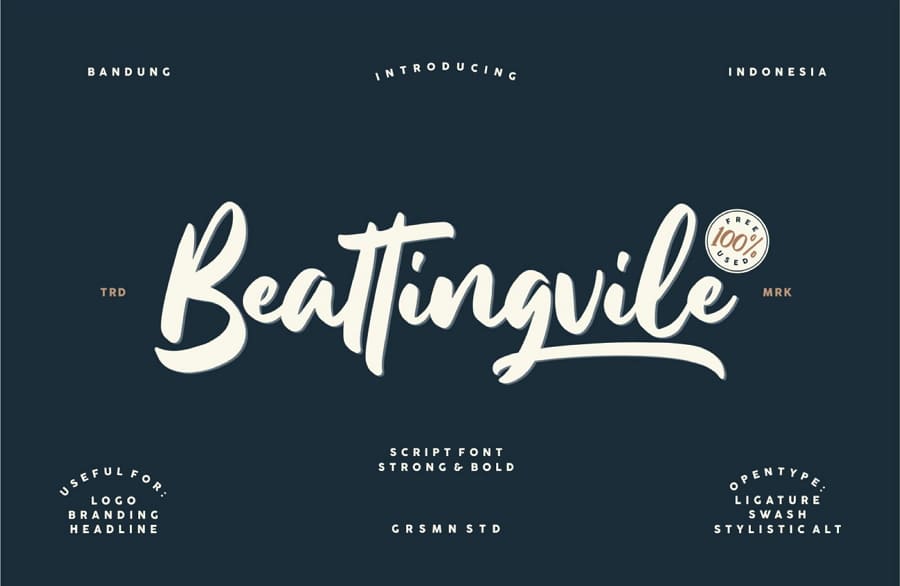 Beattingvile is a beautiful new free script font from Garisman Studio. It comes with quite a few amazing features, like stylistic alternates, swashes, ligatures, and multilingual options. Whether for personal or commercial use, you can use this font for branding, label design, logotypes, quotes, and posters.
8. Basfar Handwriting Font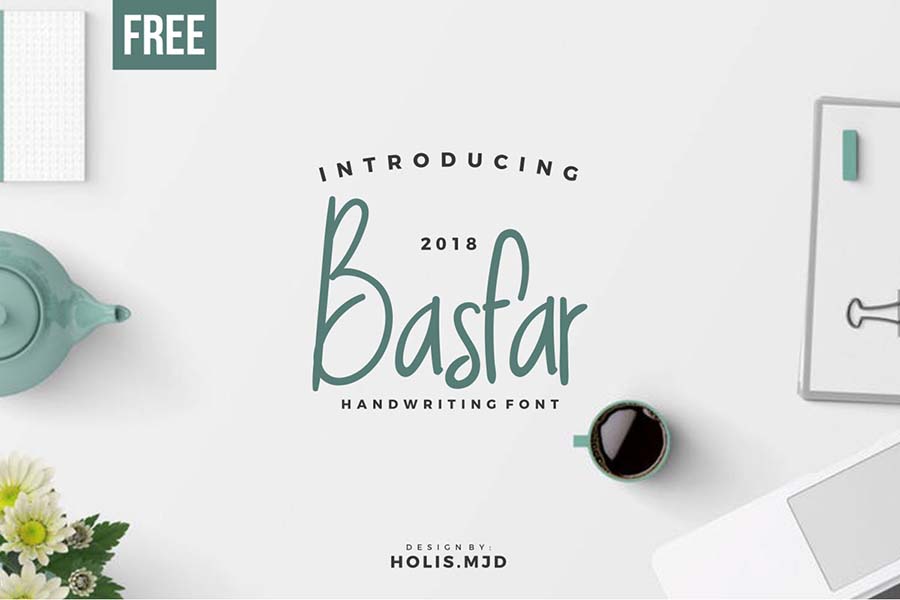 The free Basfar handwriting font is a well-designed font from designer Holis Majid. It has a unique, simple form that gives a gentle friendly impression if you want to add a handwritten touch. It is perfect for quotes, invitation cards, postcards, label products, and logos.
9. Simpletune Handwritten Font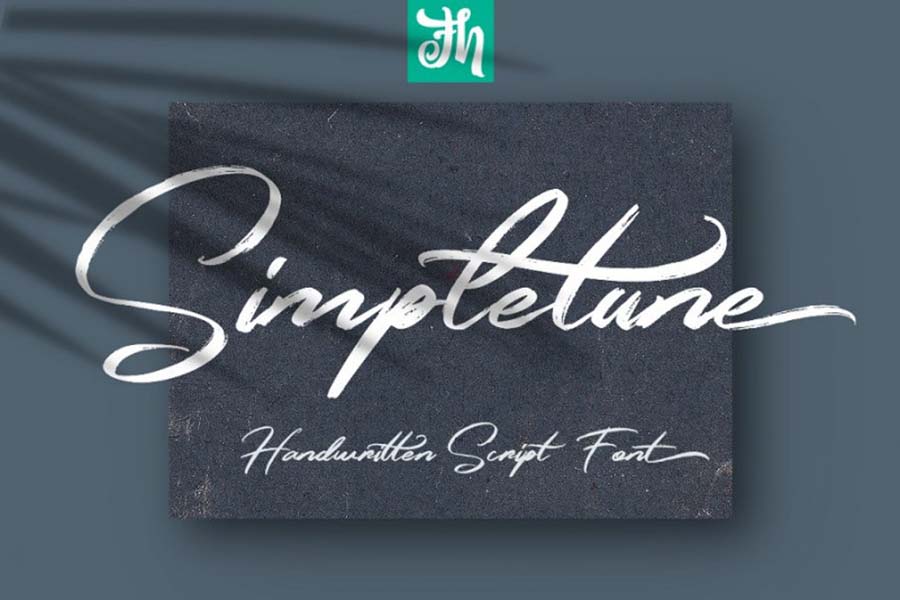 Simpletune is a delicate new handwritten script font designed to attract modern buyers. It features a casual, modern design with dry brush strokes and a signature style. You can use it for element designs, weddings, events, t-shirts, logos, badges, stickers, and more.
10. Deepo Handwriting Font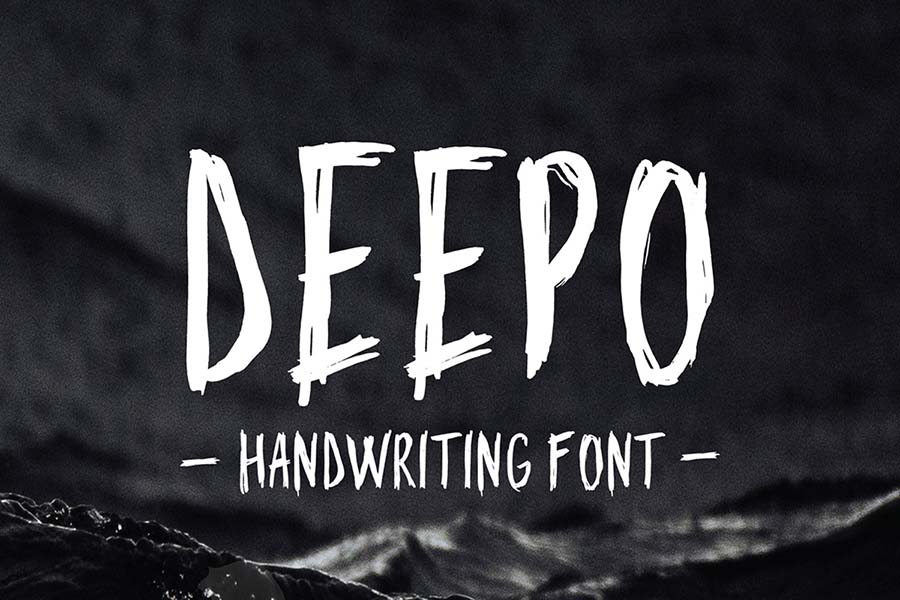 The free Deepo handwriting font is a beautiful handmade font with all the basic glyphs and characters you'd expect. It can give greater depth to your design ideas. It is mainly suitable for headlines or short descriptions.
11. Livingston Font Trio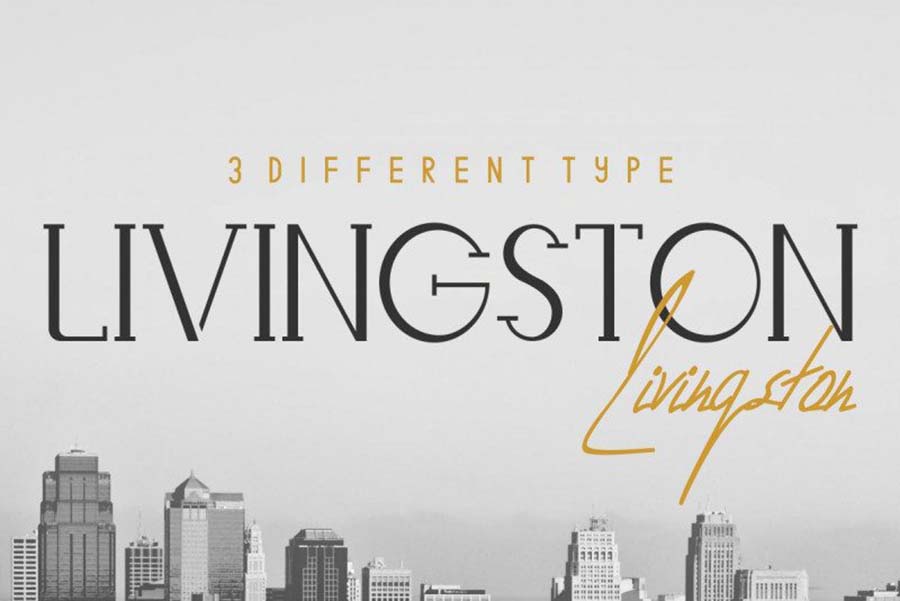 Livingston is a trio of new modern typefaces which includes everything you could want: Serif, Sans, and Script. It features a handwriting script with a feminine signature style and particularly elegant Sans and Serif fonts.
12. DK Lemon Yellow Sun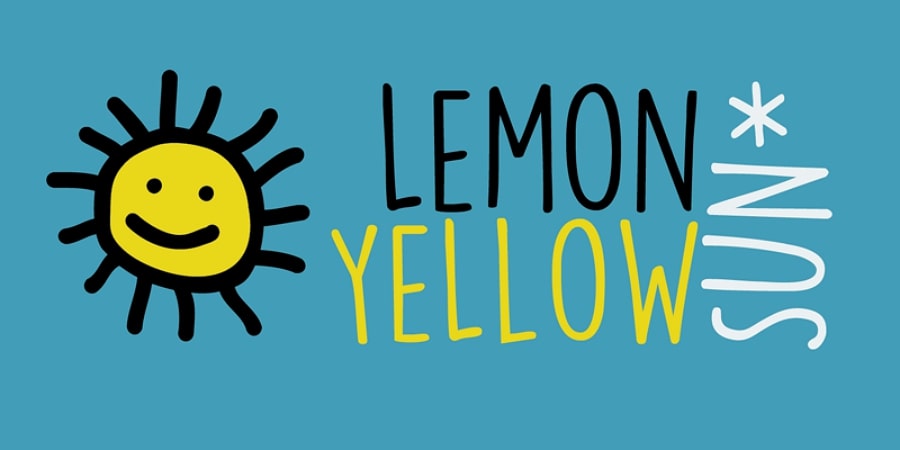 DK Lemon Yellow Sun is a beautiful new handwriting font. With a uniquely fresh style and multi-lingual characters, it will be great for branding, logos, stationery, business cards, signage, flyers, brochures, websites, apps, and many more. Note that it is free for personal use only.
13. Marhaban Font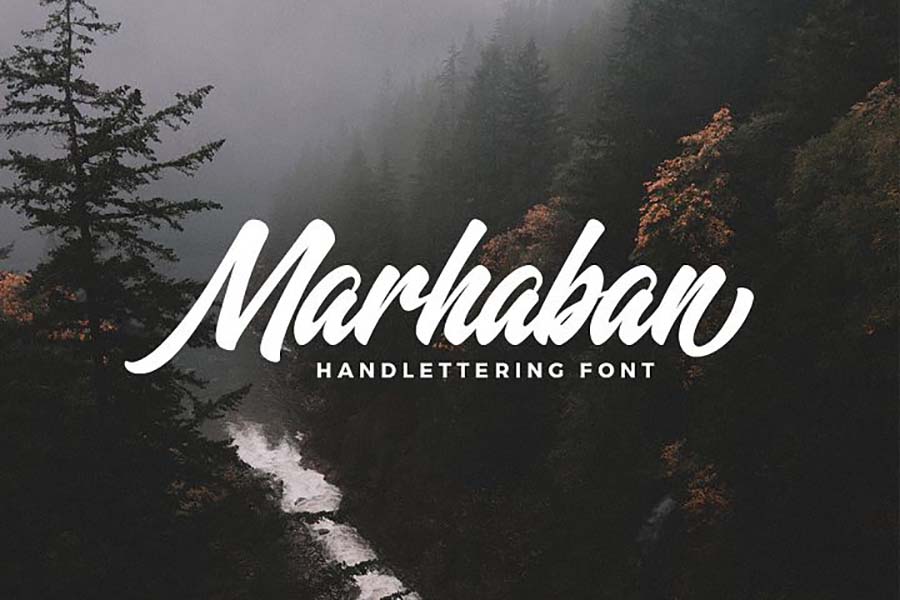 The Marhaban font adds a dash of rhythm and style. It is perfect for logotype, apparel design, letterheads, and many more. In addition, this hand-painted script typeface also has a wide array of alternate styles for ligatures, discretionary ligatures, and an additional swash font. All these features will allow you to custom design projects like lettering or handmade typography in an instant.
14. Patrick Hand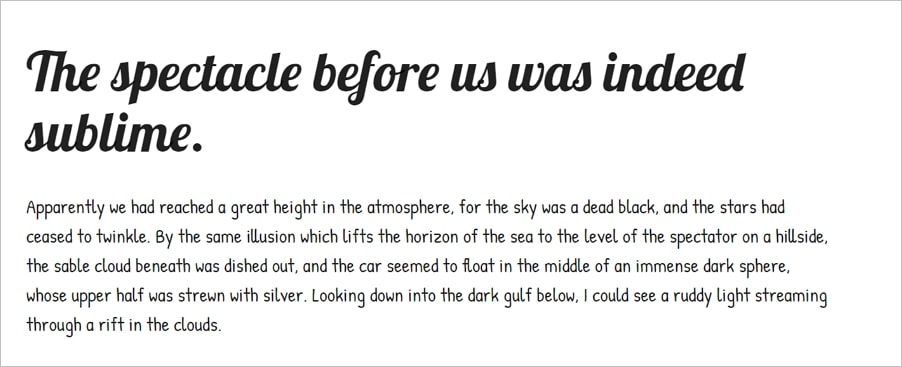 Patrick Hand comes from the designer's own handwriting, so it brings an impressively authentic handwritten effect to your texts. It contains all the basic and most of the extended Latin characters, and includes European languages, Vietnamese, and some fancy glyphs like heavy quotation marks and a floral heart!
15. Norquay Hand-Drawn Font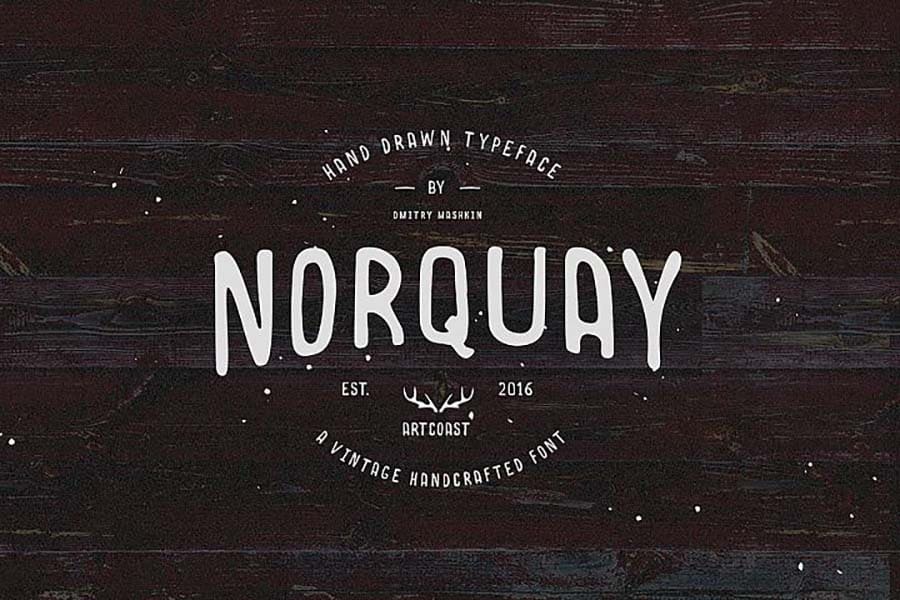 Norquay is a vintage handcrafted sans serif font. It has been developed to add a personal touch to hand-drawn logos and branding designs. This free font comes with a premium license which allows commercial and personal use. There is also a tutorial to guide you with this font .
16. Countryside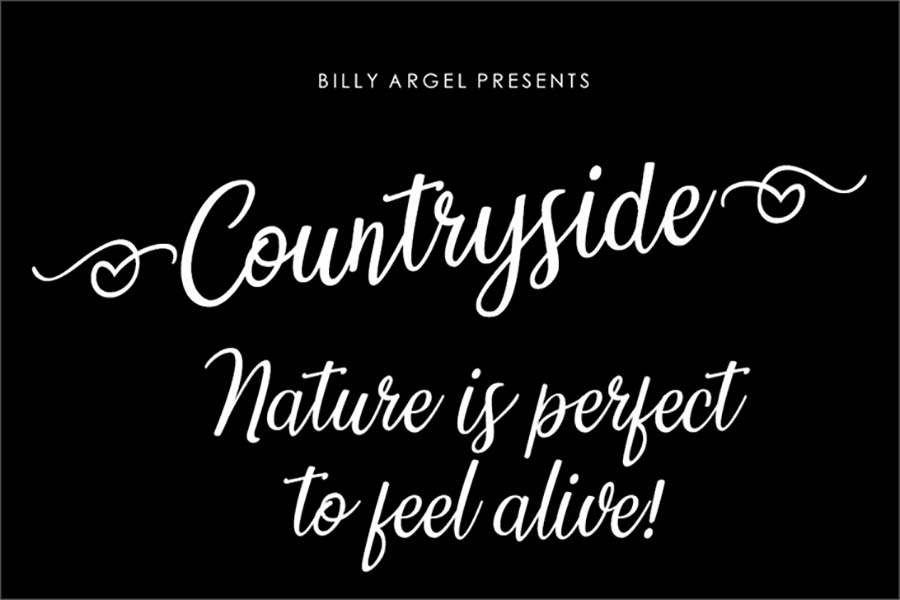 Countryside is a cursive handwriting font with a casual and peaceful tone. This font would be perfect for branding, wedding designs, cards, and letters. It is free for personal use.
17. Youngones_RS Font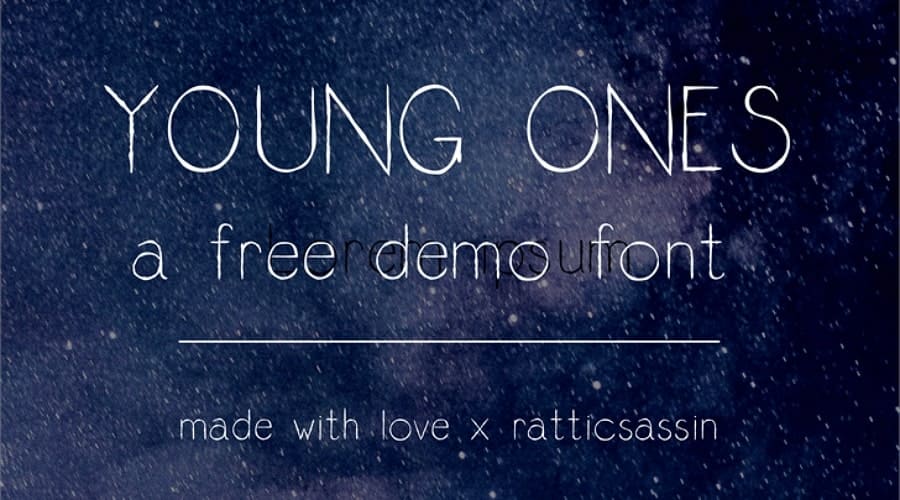 Youngones_RS Font is a free handwriting demo font. It features a simple and elegant handwritten form and will help you create a stunning signature style.
18. Calorie Script Font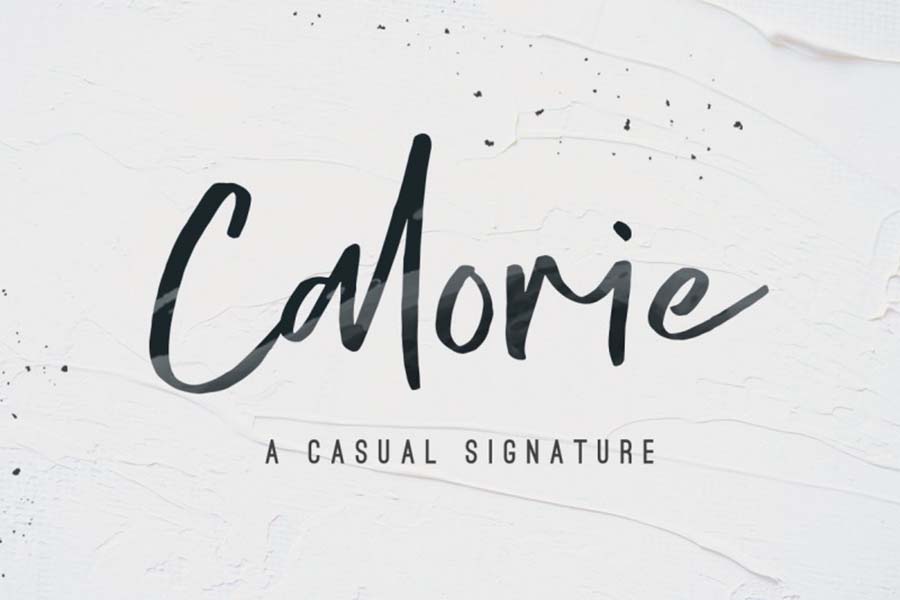 Calorie Script Font is a new casual signature font designed and shared by Dharmas. It offers a rustic, textured script that will work well for logos, branding, quotes, social media, and even lettered wrapping paper. Calorie includes non-English characters, .ttf, .otf formats, and files for both print and web use.
19. MV Boli

MV Boli is a handwriting font designed by Thomas Rickner and Kamal Mansour. As a handwriting font in Word, the MV Boli font was first introduced with Windows XP to support the Thaana script, which is used for the Dhivehi language of the Maldives. It is similar to Arabic script and is written from right to left.
20. Brandon Smith Monoline Font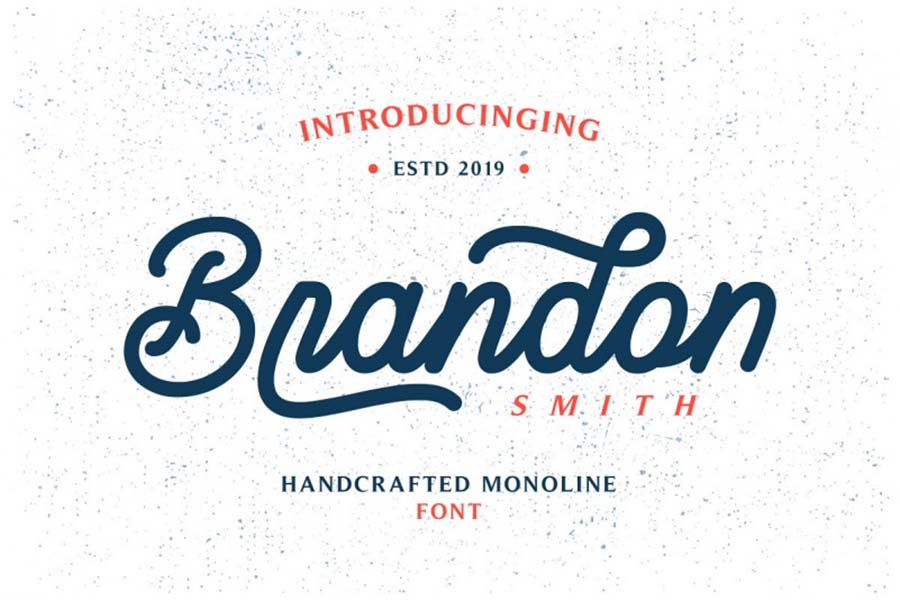 Brandon , a monolinear script typeface designed by Pen Culture, features geometric elements with a retro aesthetic. It comes in two types of font, Brandon Smith Regular and Brandon Smith Stamp. It also includes contextual and stylistic alternates, initial and final forms, multiple alternate glyphs for many letters, multilingual support, ligatures, and standard numbers.
In our view, these are the 20 best free handwriting fonts available in 2019.
Do you know of any others one that should be added to the list? If you want to share your favorite free handwriting font, just let us know!